Home > Route Selection > US 2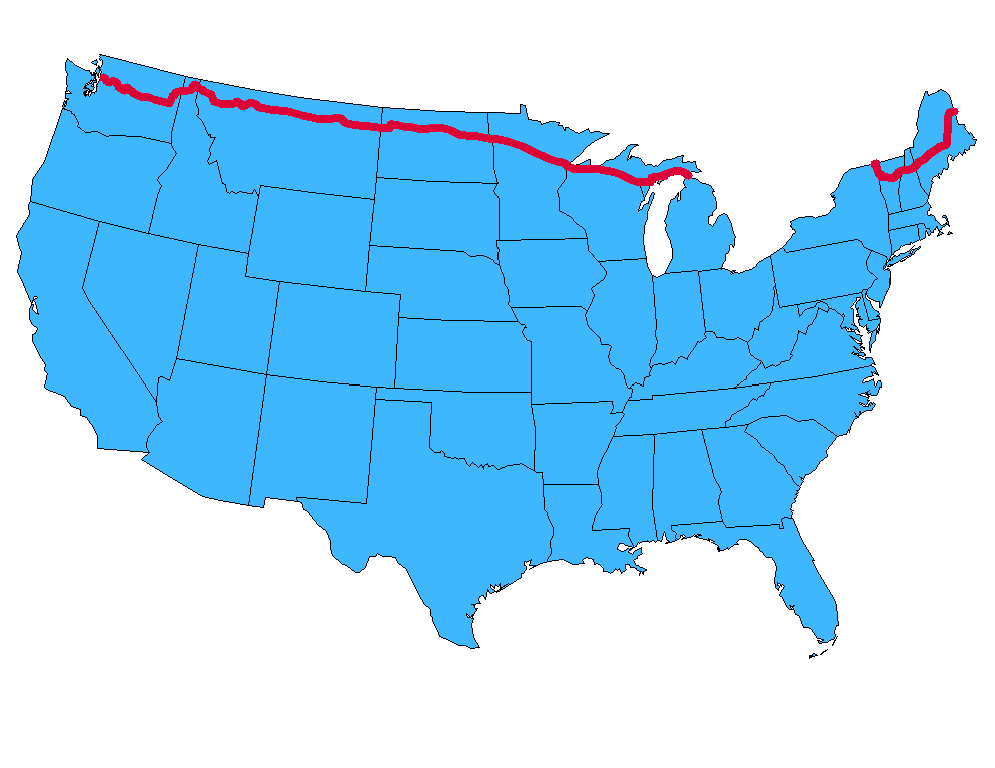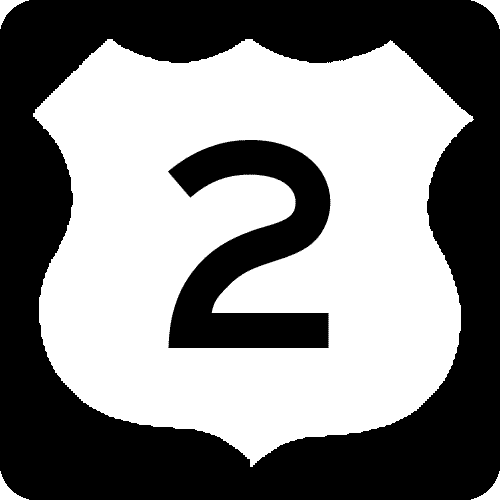 US 2 has two sections, an eastern section that goes from Maine to New York, and a western section that goes from Michigan to Washington. The eastern section begins in Houlton, Maine, at the northern terminus of I 95, at the border with New Brunswick, Canada. Houlton is on Maine's eastern border, about half way between the Atlantic Ocean and Maine's northern border. US 2 heads through interior Maine to Bangor, then heads west to New Hampshire. US 2 crosses northern New Hampshire and Vermont, passing through Vermont's Champlain Islands to end just across the border in New York, in the northeastern-most corner of the state.
The western section of US 2 begins on the northern side of the Mackinaw Bridge in St. Ignace, Michigan. The road follows the northern shore of Lake Michigan, then straddles the Michigan – Wisconsin border to Lake Superior, where it crosses northern Wisconsin to the westernmost part of the Great Lakes. US 2 enters Minnesota at Duluth, and heads northwest to Grand Forks, North Dakota. It crosses North Dakota and Montana about 50 miles from the Canadian border, running along the southern border of Glacier National Park as it reaches the mountains in Montana. After entering Idaho, US 2 heads southwest to Spokane, Washington. From Spokane it heads west across the state, reaching the Puget Sound in Everett, where it ends at I 5.
I drove the eastern section of US 2 in 1989, not realizing there even was a western section. The photographs of the eastern section were taken on a few different trips in the mid-1990s. I drove the western section of US 2 in 1994 with an old housemate from college. I took the photographs of this section of US 2 in 1996 on my return trip after driving US 12.
Other websites with photos and information about US 2:
Welcome Page | Route Selection | US 1 | US 3 | Site Map
If you have any questions / comments / corrections for this website or find a broken link, please e-mail me.
Copyright 2005-2017 by Robert Mortell