Home > Route Selection > US 1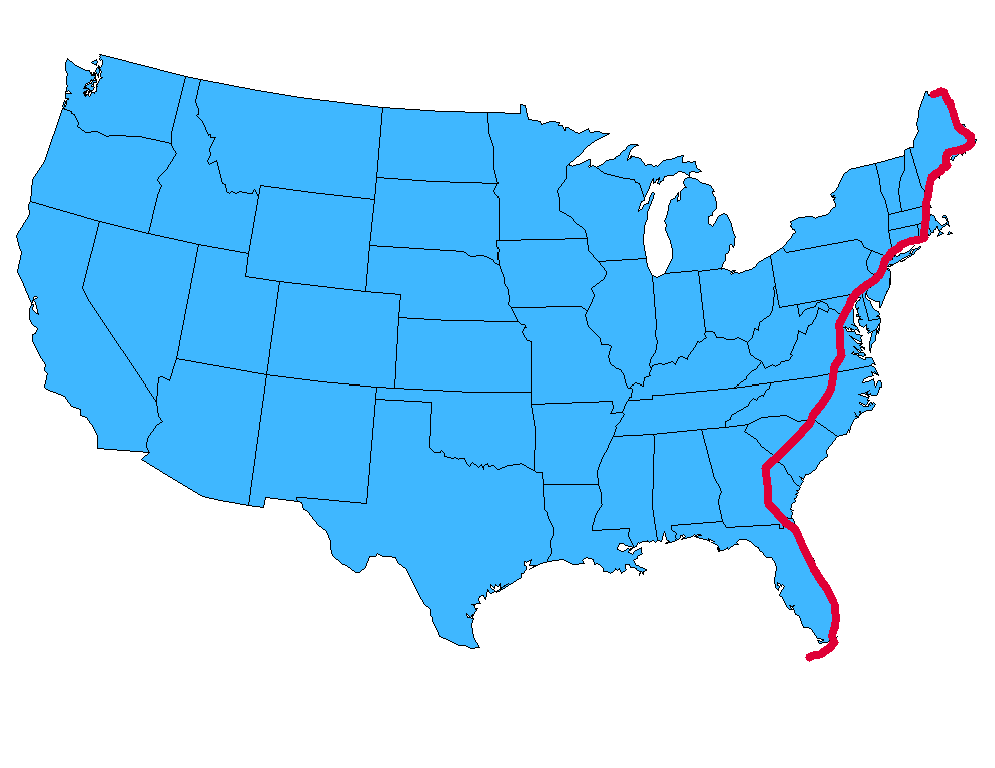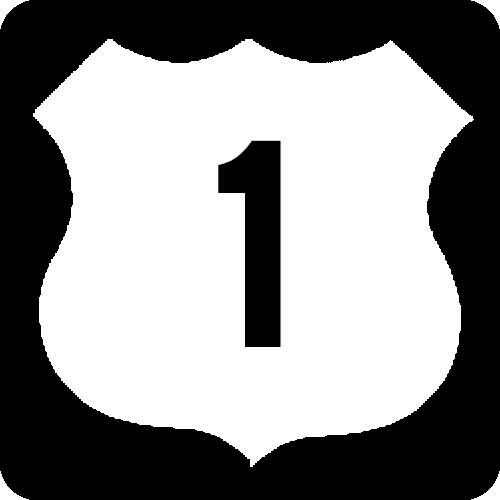 US 1 goes from Maine to Florida. Its northern end is in northern Maine, in Fort Kent. It first heads east, then south along the Maine – New Brunswick border, until it reaches the coast. It basically follows the coast to New York City, where it moves inland a bit, passing through Philadelphia, Baltimore, and Washington DC. From Petersburg, Virginia, US 1 moves well inland, passing through Raleigh, Columbia, and Augusta before returning to the coast in Florida. The road follows the Florida coast into the Keys, where it eventually comes to its southern terminus in Key West.
I originally drove US 1 in September 1993. The photographs of US 1 between South Carolina and Florida were taken in December 1996 on my return from driving US 17 from Virginia to Florida. The rest of the photographs were taken while on many short trips through New England, the Mid-Atlantic States, Virginia, and North Carolina between 1995 and 1998.
Other websites with photos and information about US 1:
Information about the ends of US 1 can be found here on the www.usends.com website.
Welcome Page | Route Selection | US 2 | Site Map
If you have any questions / comments / corrections for this website or find a broken link, please e-mail me.
Copyright 2005-2017 by Robert Mortell