Home > Route Selection > US 6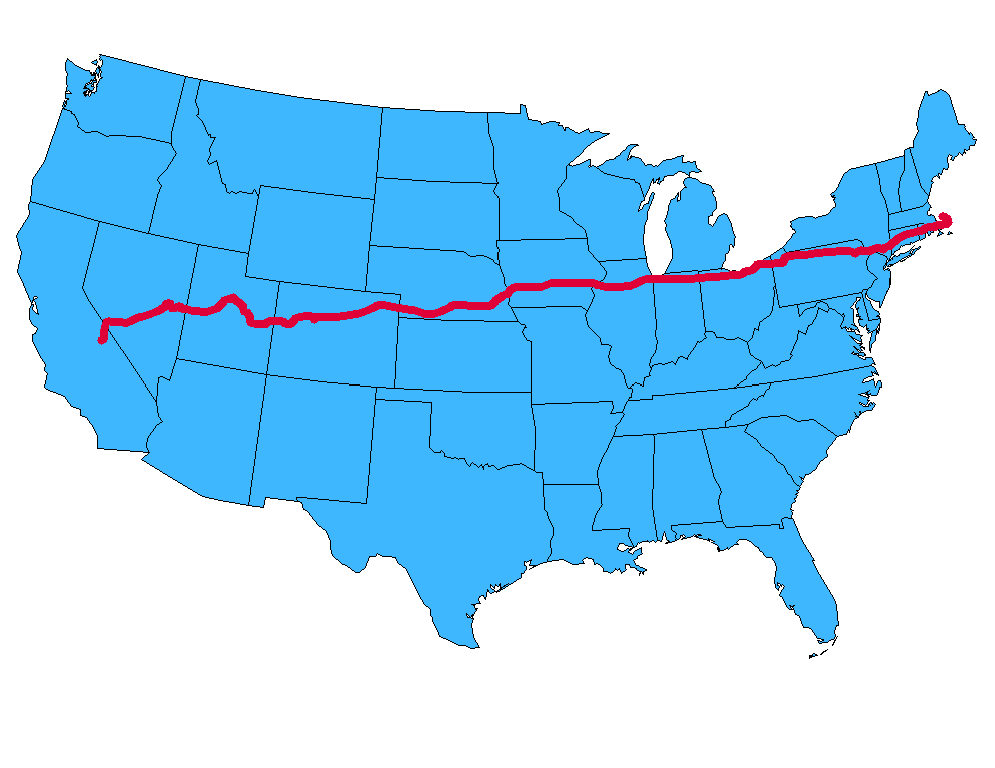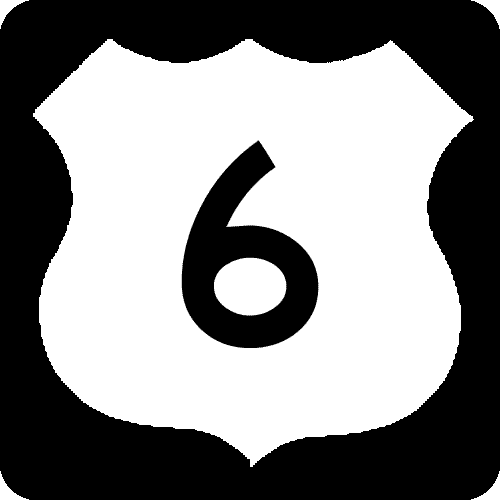 US 6 begins in Provincetown, Massachusetts at the end of Cape Cod. The highway follows the cape to the mainland, and then runs along the southern Massachusetts coast to Rhode Island, where it passes through Providence before heading west to the Connecticut border. US 6 continues west through central Connecticut, passing through Hartford, Waterbury, and Danbury, before crossing southern New York and arriving in Pennsylvania. After passing through the Scranton area, US 6 heads further north to cross the rest of rural Pennsylvania. In Ohio, US 6 follows the shore of Lake Erie for part of the trip, passing through Cleveland, then on to northern Indiana. After passing to the south of Chicago and through Joliet, US 6 crosses northern Illinois to enter Iowa at Davenport. As US 6 crosses central Iowa, it passes through Des Moines, and then Council Bluffs on the Missouri River, where it crosses into Omaha, Nebraska. From Omaha, US 6 heads southwest to Lincoln, then crosses southern Nebraska to Colorado, where it enters the northeast corner of the state. In eastern Colorado, US 6 heads southwest to Denver, and then crosses the Rocky Mountains, passing through Vail to arrive in Grand Junction. In Utah, the highway crosses the middle of the state, passing just south of Provo. In Nevada, US 6 passes through Ely, Tonopah, and miles of desolate desert expanses. US 6 only travels through a small section of California before ending in Bishop, on the eastern side of the Sierra Nevada Mountains.
I originally drove US 6 from end to end in September, 1988. The photographs were taken on many different trips. The Massachusetts, Rhode Island, Connecticut, and many New York photos were taken during a few short picture-taking trips in the mid 1990s. The pictures of Pennsylvania and Ohio were taken in 1996 on my way to the beginning of US 12 in Detroit. The photos in western Ohio, Indiana, Illinois, Iowa, Nebraska, and eastern Colorado were also taken in 1996, but on my return from driving US 14 and US 16. The remaining photos of Colorado, Utah, Nevada, and California were taken in 1998 after driving US 18.
Other websites with photos and information about US 6:
Welcome Page | Route Selection | US 5 | US 7 | Site Map
If you have any questions / comments / corrections for this website or find a broken link, please e-mail me.
Copyright 2005-2017 by Robert Mortell