Home > Route Selection > US 30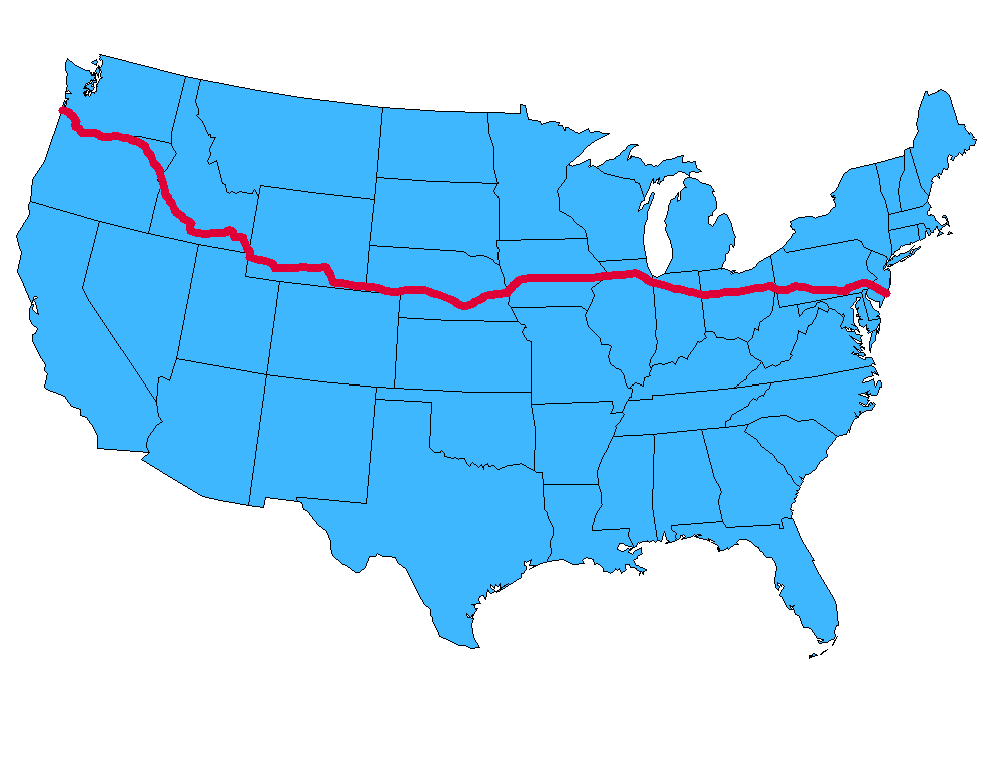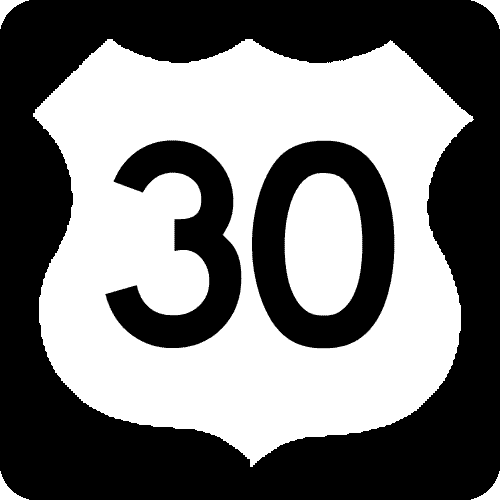 US 30 begins on the Atlantic coast in Atlantic City, New Jersey and heads northwest to Philadelphia, Pennsylvania. As US 30 heads across southern Pennsylvania it passes through Lancaster, York, Gettyburg, Chambersburg, and Pittsburg. After passing through a couple of miles of northernmost West Virginia, US 30 crosses Ohio, passing through Canton as it travels west to Indiana. In Indiana US 30 heads northwest, passing through Fort Wayne on its way to the northwest corner of the state. In Illinois US 30 passes through Joliet and Aurora before heading west again to the Mississippi River and Iowa. The route continues due west until it reaches far western Iowa, passing through Cedar Rapids and Ames along the way. US 30 then heads southwest, crossing the Missouri River into Nebraska to the north of Omaha, and then follows the North Platte River to the western part of the state where it then follows the Colorado border to Wyoming. US 30 crosses southern Wyoming, passing through Cheyenne and Laramie before entering the southeast corner of Idaho. US 30 heads northwest to Pocatello, then west to Twin Falls before heading northwest again across southwestern Idaho to Oregon, passing through Boise along the way. In Oregon US 30 first heads northwest through northeastern Oregon, then follows the Columbia River to traverse the remaining two-thirds of Oregon, passing through Portland before arriving in Astoria, where US 30 ends on the Pacific coast.
Three generations of my family went on this journey, with the youngest being just four months old. We traveled US 30 from the Atlantic to the Pacific in the late summer of 2004, taking these photographs along the way. As you can see in many of the pictures, much of this route was once the Lincoln Highway.
Other websites with photos and information about US 30:
Welcome Page | Route Selection | US 29 | US 31 | Site Map
If you have any questions / comments / corrections for this website or find a broken link, please e-mail me.
Copyright 2005-2017 by Robert Mortell