Home > Route Selection > US 31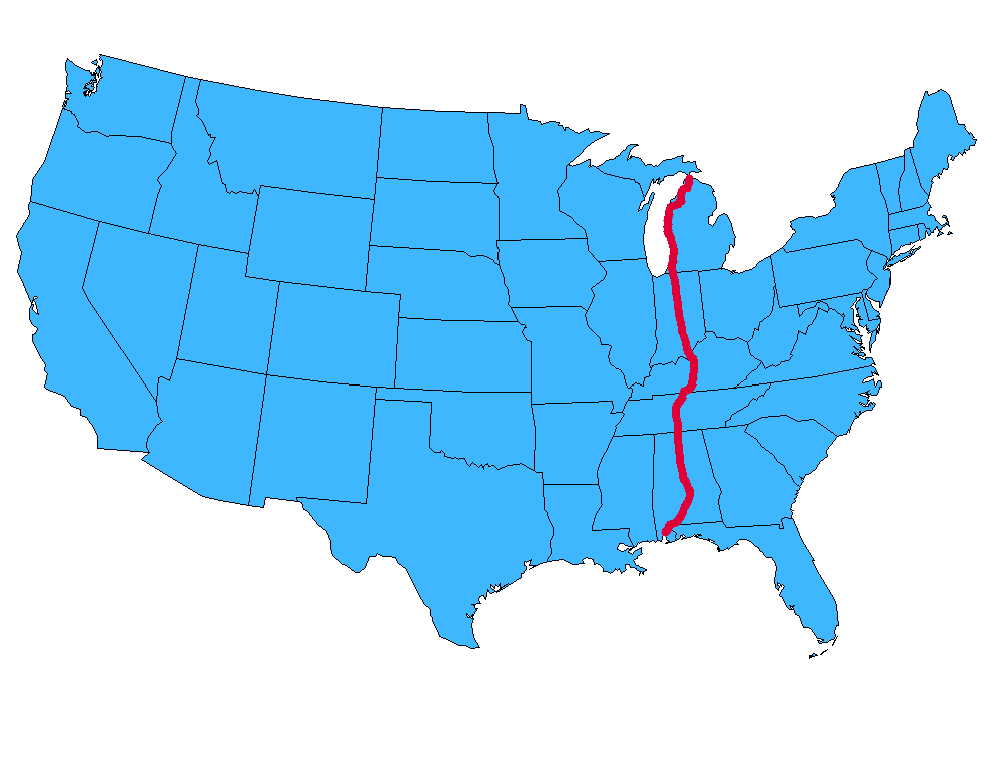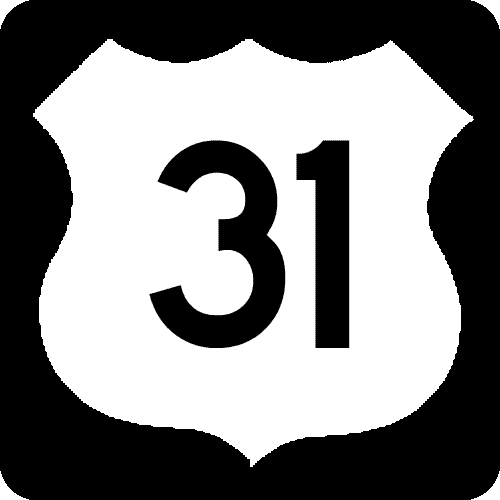 US 31 begins in Mackinaw City, Michigan and follows the eastern shore of Lake Michigan south to Benton Harbor where it leaves the lakeshore to head south into Indiana. It continues south through central Indiana passing through Indianapolis on its way to Louisville, Kentucky. US 31 splits into US 31E and US 31W in Louisville. The routes cross the border into Tennessee separately, and then recombine in Nashville. US 31 continues south through Tennessee into Alabama, where it passes through Birmingham and Montgomery before heading southwest towards the Gulf of Mexico. US 31 ends near the eastern shore of Mobile Bay in southern Alabama.
We traveled US 31 from Michigan to Alabama in September 2003, taking these photographs along the way. When the route split in Kentucky and Tennessee, we followed US 31E.
Other websites with photos and information about US 31:
Information about the ends of US 31 can be found here on the www.usends.com website.
Welcome Page | Route Selection | US 30 | US 32 | Site Map
If you have any questions / comments / corrections for this website or find a broken link, please e-mail me.
Copyright 2005-2017 by Robert Mortell