Home > Route Selection > US 29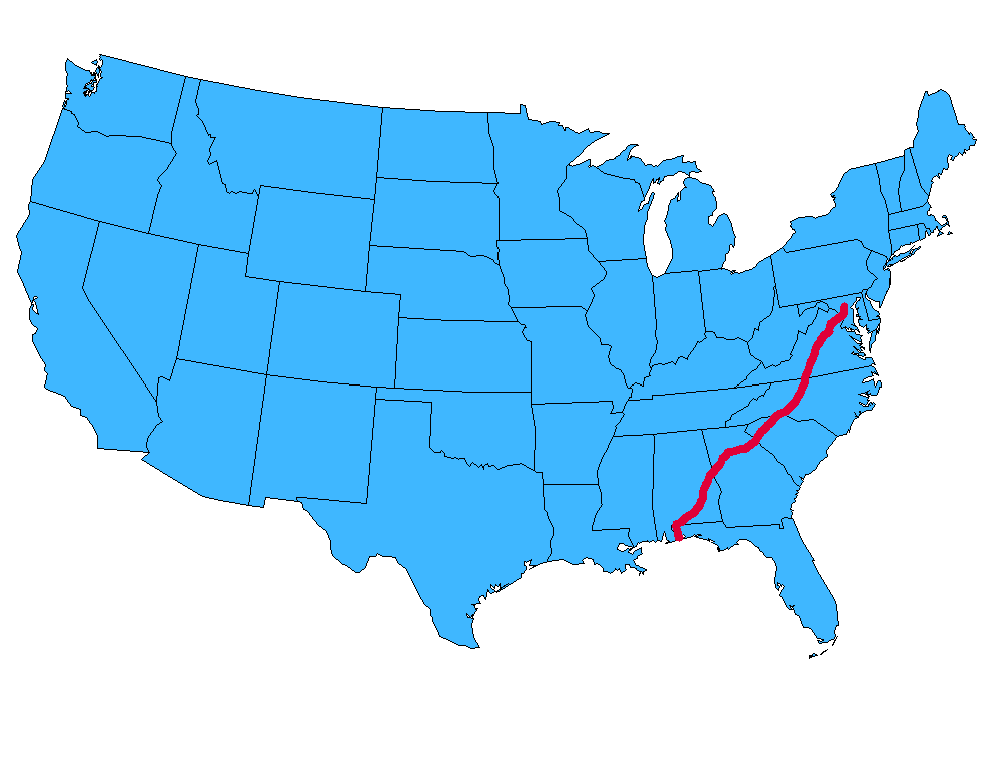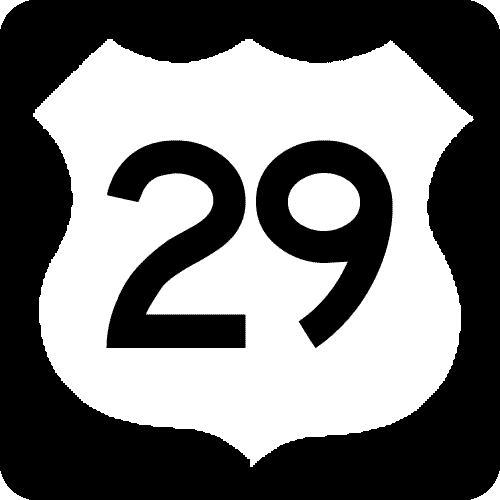 US 29 begins just west of Baltimore, Maryland and heads southwest to Washington, DC. From Washington US 29 heads southwest through Virginia, passing through Lynchburg and Danville before arriving in Greensboro, North Carolina. US 29 continues southwest to Charlotte, and then into upstate South Carolina where it passes through Spartanburg and Greenville before crossing the border into Georgia. The route passes through Athens and Atlanta in Georgia, and then enters Alabama where it passes through Auburn as it continues southwest across the southeastern quarter of the state. US 29 enters Florida in the northwest corner of the state, and then heads south to Pensacola where it ends.
We drove US 29 from end to end and took these photographs in the spring of 2003. You'll notice in my photos I show the end of US 29 being on a pier in Pensacola. Technically US 29 ends a few blocks before this at US 90, but there was no END sign, and I thought this was a much nicer picture.
Other websites with photos and information about US 29:
Welcome Page | Route Selection | US 28 | US 30 | Site Map
If you have any questions / comments / corrections for this website or find a broken link, please e-mail me.
Copyright 2005-2017 by Robert Mortell