Home > Route Selection > US 25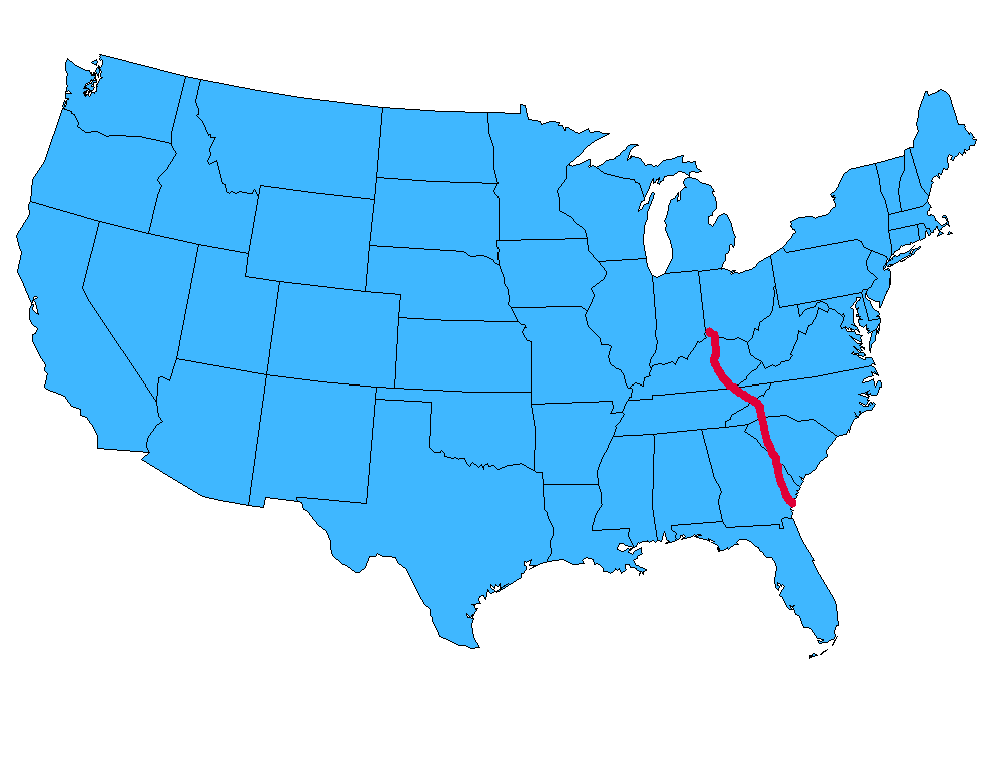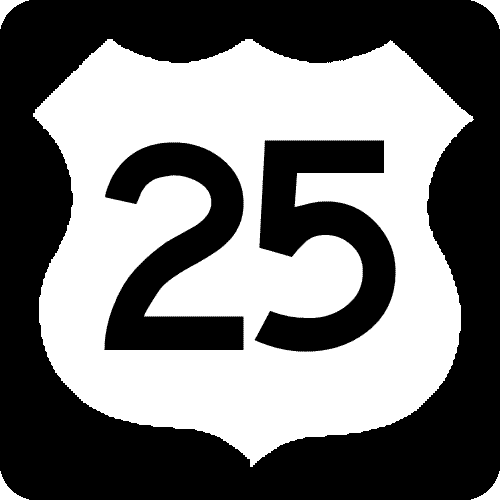 Although US 25 once continued north into eastern Michigan, it now begins on the Clay Wade Bailey Bridge over the Ohio River between Cincinnati, Ohio and Covington, Kentucky. It heads south through Kentucky to Lexington and then on to Corbin where it splits into US 25E and US 25W. The split routes head southeast to Newport, Tennessee where they recombine and enter North Carolina. US 25 passes through Asheville on its way south to South Carolina where it passes through Greenville on its way to Augusta, Georgia. The route continues south through Georgia to the Atlantic coast, where US 25 ends in Brunswick.
We drove US 25 from end to end and took these photographs in the late fall of 2001. When the route splits in Kentucky and Tennessee, we followed US 25E.
Other websites with photos and information about US 25:
Information about the ends of US 25 can be found here on the www.usends.com website.
Welcome Page | Route Selection | US 24 | US 26 | Site Map
If you have any questions / comments / corrections for this website or find a broken link, please e-mail me.
Copyright 2005-2017 by Robert Mortell