Home > Route Selection > US 26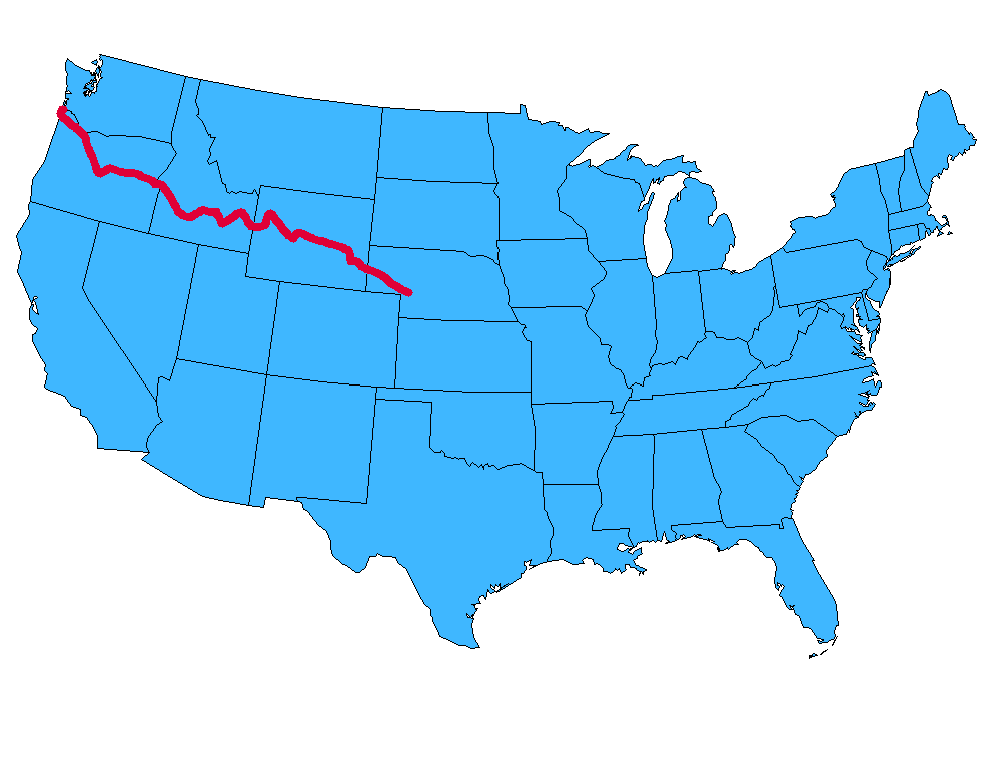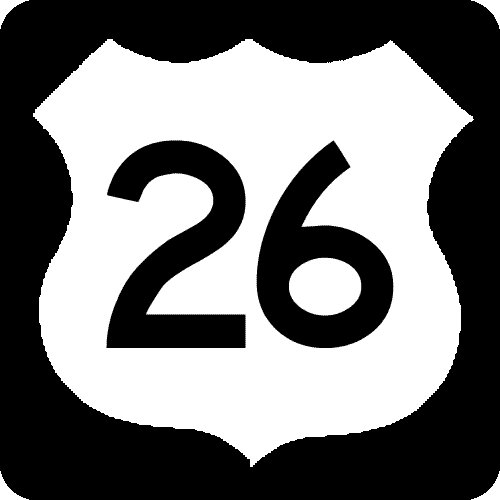 US 26 begins in western Nebraska and follows the Oregon Trail and North Platte River northwest to Wyoming, passing Chimney Rock along the way. In Wyoming, US 26 continues northwest to Casper, then heads west passing next to Hell's Half Acre before heading northwest again to arrive in Grand Teton National Park. In Idaho US 26 continues west, passing through Idaho Falls, Craters of the Moon National Monument, and Boise before entering Oregon. The route continues northwest through Oregon, passing over multiple mountain summits and the John Day Fossil Beds National Monument before crossing the Cascades on the south side of Mount Hood. US 26 heads out of the mountains into Portland, then continues west to the Pacific coast, ending until recently in Astoria.
We drove US 26 from end to end and took these photographs in early July 2003.
Other websites with photos and information about US 26:
Information about the ends of US 26 can be found here on the www.usends.com website.
Welcome Page | Route Selection | US 25 | US 27 | Site Map
If you have any questions / comments / corrections for this website or find a broken link, please e-mail me.
Copyright 2005-2017 by Robert Mortell