Home > Route Selection > US 24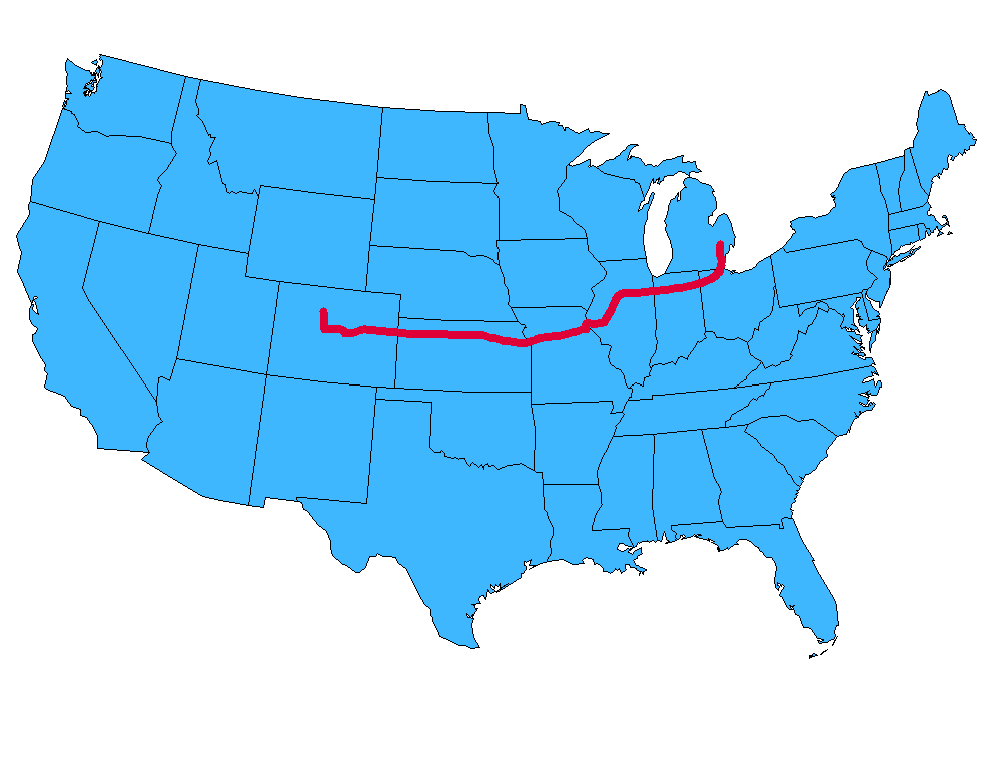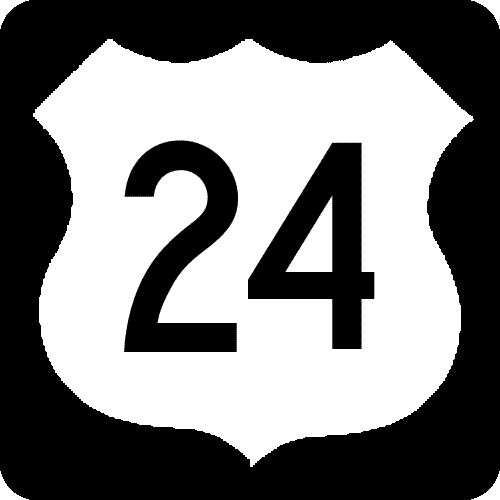 US 24 begins northwest of Detroit and heads south through Michigan, crossing into Ohio at Toledo. From Toledo, US 24 heads southwest to Fort Wayne, Indiana and then west to Peoria, Illinois. US 24 reaches the Mississippi River at Quincy, Illinois and crosses into Missouri where it continues heading southwest to Kansas City. In Kansas US 24 heads predominantly west, passing through Manhattan on its way to Colorado where it passes through Limon and Colorado Springs before heading into the mountains. From Colorado Springs US 24 continues heading west to Buena Vista, then turns north, passing through Leadville before ending at I-70.
We drove US 24 from end to end and took these photographs in July 2002.
Other websites with photos and information about US 24:
Information about the ends of US 24 can be found here on the www.usends.com website. This site includes a picture of the Begin US 24 sign in Michigan that I missed when I drove the route and took my photos. Unfortunately I did not head north of I-75 on Dixie Highway to find this first sign.
Pictures of US 24 in Michigan and Toledo, Ohio can be found here on teresco.org.
Some additional photos of US 24 in Missouri can be found here on the Missouri Highways website.
Welcome Page | Route Selection | US 23 | US 25 | Site Map
If you have any questions / comments / corrections for this website or find a broken link, please e-mail me.
Copyright 2005-2018 by Robert Mortell