Home > Route Selection > US 23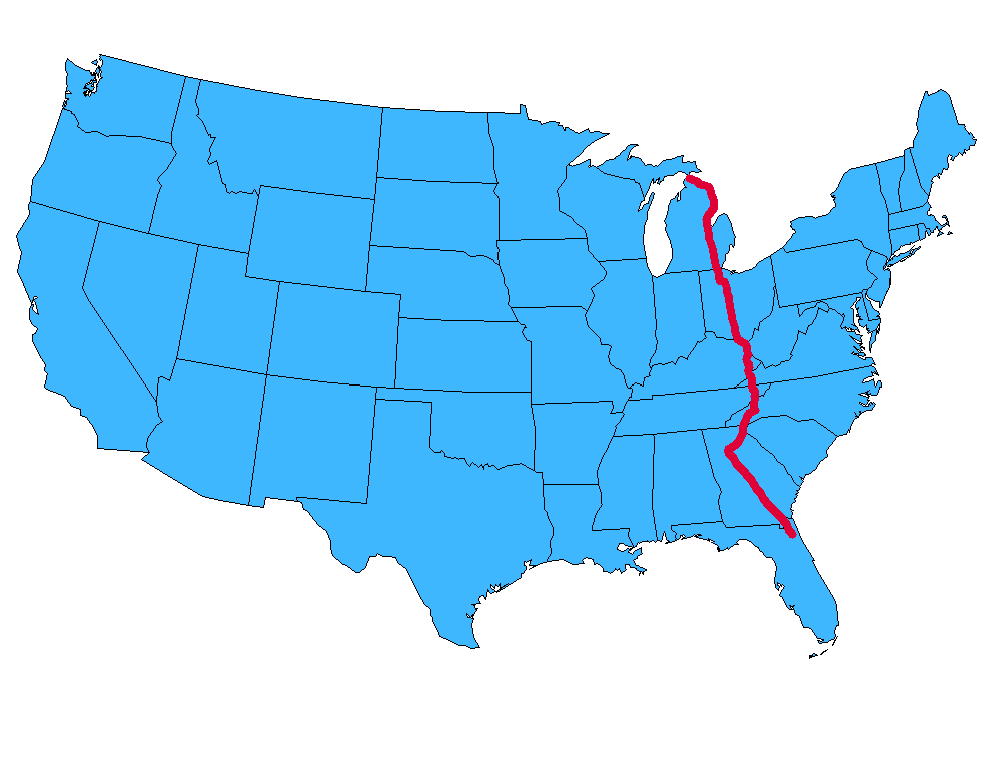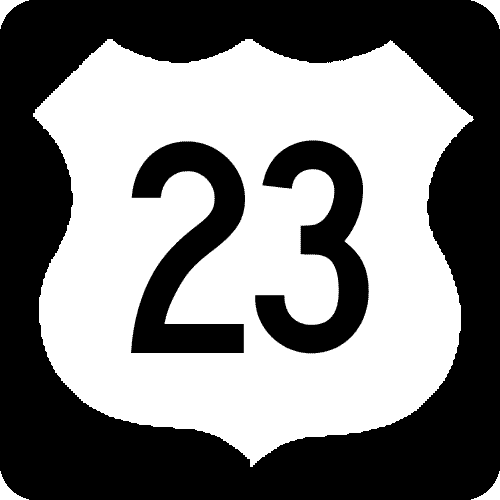 US 23 begins in Mackinaw City, Michigan and follows the shore of Lake Huron to Bay City, then heads south to Ann Arbor, and into Ohio just west of Toledo. While heading south through central Ohio, US 23 passes through Columbus and then continues south to the Ohio River where it crosses into eastern Kentucky. US 23 continues south through western Virginia, eastern Tennessee where it passes through Kingsport, and western North Carolina where it reaches Asheville. After leaving Asheville, US 23 heads southwest to Georgia where it passes through Gainesville and then Atlanta. US 23 leaves Atlanta and heads southeast, eventually meeting up with US 1 which it follows into Florida. US 23 ends in Jacksonville, Florida.
We drove US 23 from end to end in the spring of 2001 and was the last trip we took without any children. These photographs were taken while on that trip.
Other websites with photos and information about US 23:
Welcome Page | Route Selection | US 22 | US 24 | Site Map
If you have any questions / comments / corrections for this website or find a broken link, please e-mail me.
Copyright 2005-2017 by Robert Mortell