Home > Route Selection > US 45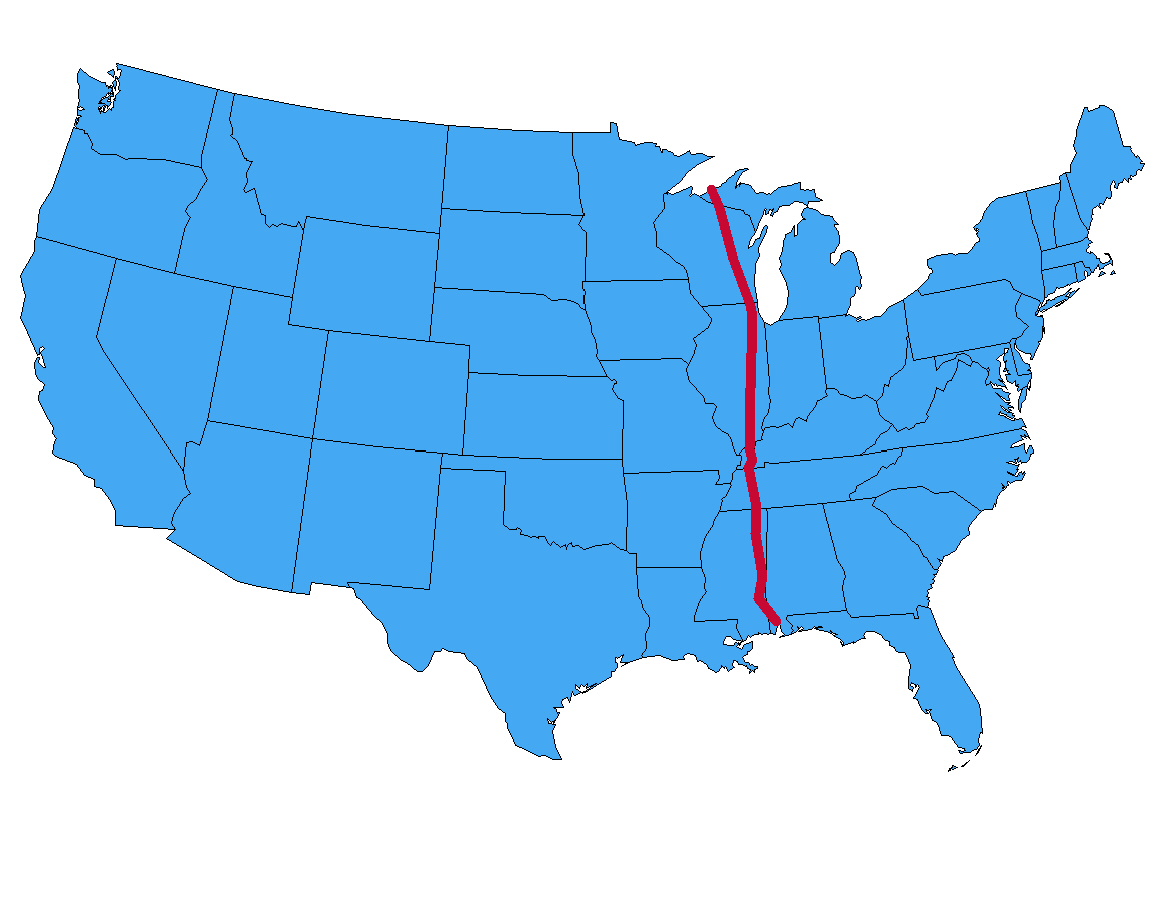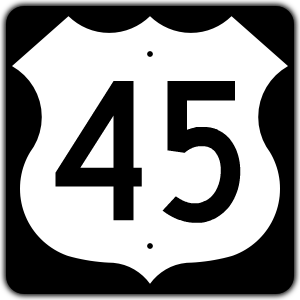 US 45 begins in Michigan on the shores of Lake Superior. It heads south through Wisconsin, arriving in Oshkosh and then Milwaukee before continuing south through Chicago's western suburbs. From there it runs the length of Illinois crossing the Ohio River into Paducah, Kentucky. After a short ride through western Kentucky the route enters Tennessee, splits into 45E and 45W, recombines, and arrives in Mississippi. US 45 runs south through eastern Mississippi through Tupelo, and eventually crosses into Alabama before ending in Mobile.
We traveled US 45 from end to end in August 2011, taking these photographs along the way.
Other websites with photos and information about US 45:
Information about the ends of US 45 can be found here on the www.usends.com website.
Welcome Page | Route Selection | US 44 | US 46 | Site Map
If you have any questions / comments / corrections for this website or find a broken link, please e-mail me.
Copyright 2011-2017 by Robert Mortell