Home > Route Selection > US 20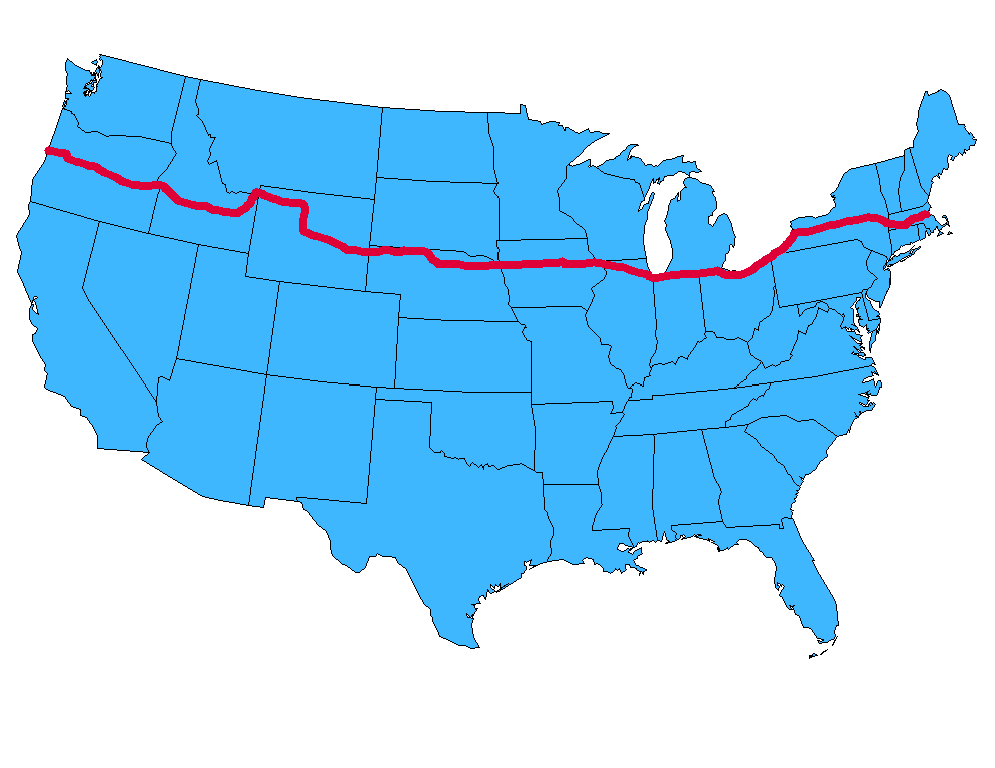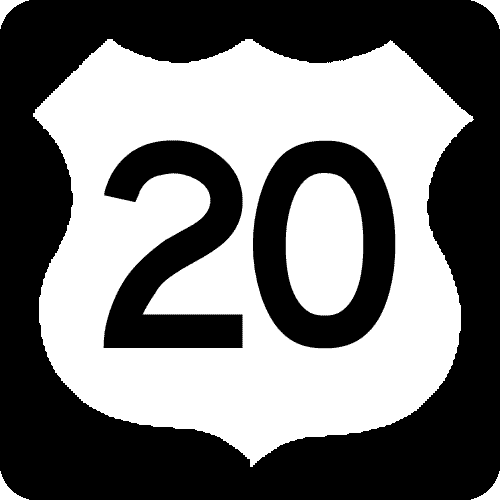 US 20 begins in Boston. It heads west through Massachusetts and New York, passing through Springfield, the Berkshire Mountains, and Pittsfield in Massachusetts, and then Albany and the Finger Lakes region of New York before reaching Buffalo. US 20 then follows the shore of Lake Erie, passing through Erie, Pennsylvania and Cleveland, Sandusky, and Toledo, Ohio. From Toledo the route continues west through northern Ohio and Indiana passing through South Bend before reaching the southern tip of Lake Michigan and passing through Gary before reaching the Chicago area. US 20 stays to the south and west of Chicago before continuing west through rural Illinois, reaching the Mississippi River and Iowa at Dubuque. US 20 continues west through Iowa, passing through Waterloo on its way to Sioux City, then through northern Nebraska. The route works its way northwest through Wyoming, passing through Casper and Cody on its way to Yellowstone National Park. Technically US 20 does not go through Yellowstone, but begins again at the park entrance in West Yellowstone, Montana. US 20 traverses the southern tip of Montana before crossing southern Idaho, passing through Idaho Falls and Boise, as well as miles of barren land just south of the mountains, before crossing into Oregon. Once in Oregon, US 20 remains pretty much in the middle of the state, eventually crossing the mountains and ending on the Pacific coast in Newport.
US 20, still my wife's favorite route, is currently the longest US route. We drove the route from Boston to Newport, and took the photographs in the links below, during the summer of 1999. Although US 20 technically does not go through Yellowstone National Park, we did go through the park, assuming that US 20 followed the most direct route. Also, you'll notice that my end picture is on a cliff above the Pacific Ocean. Technically US 20 ends at the junction with US 101 a couple of blocks before this, but there was no END sign, and I felt the picture of the ocean gave it a much more coast-to-coast feel.
Other websites with photos and information about US 20:
Welcome Page | Route Selection | US 19 | US 21 | Site Map
If you have any questions / comments / corrections for this website or find a broken link, please e-mail me.
Copyright 2005-2017 by Robert Mortell