Home > Route Selection > US 40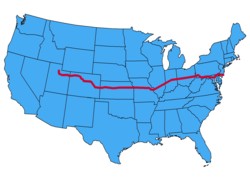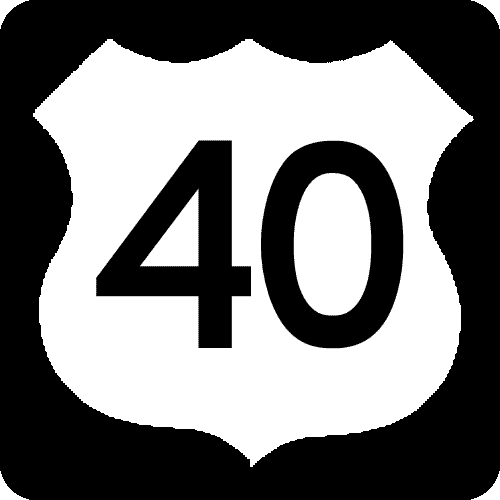 US 40 begins in Atlantic City, New Jersey and heads west crossing the Delaware Memorial Bridge Twin Spans into Delaware. It then follows the Chesapeake Bay through Maryland to Baltimore before continuing west following the Cumberland Road across the Maryland panhandle, southwest Pennsylvania, the West Virginia panhandle, and into Ohio. US 40 then crosses central Ohio, Indiana, and Illinois following the National Road, passing through Columbus and Indianapolis along the way. It continues across central Missouri and Kansas passing through St. Louis and Kansas City. In Colorado US 40 passes through Denver before heading northwest into the mountains, crossing the Continental Divide three times at Berthoud Pass, Muddy Pass, and Rabbit Ears Pass. US 40 then crosses northeastern Utah before ending to the east of Salt Lake City.
We traveled US 40 from end to end in August 2007, taking these photographs along the way.
Other websites with photos and information about US 40:
Information about the ends of US 40 can be found here on the www.usends.com website.
Welcome Page | Route Selection | US 38 | US 41 | Site Map
If you have any questions / comments / corrections for this website or find a broken link, please e-mail me.
Copyright 2007-2017 by Robert Mortell