Home > Route Selection > US 36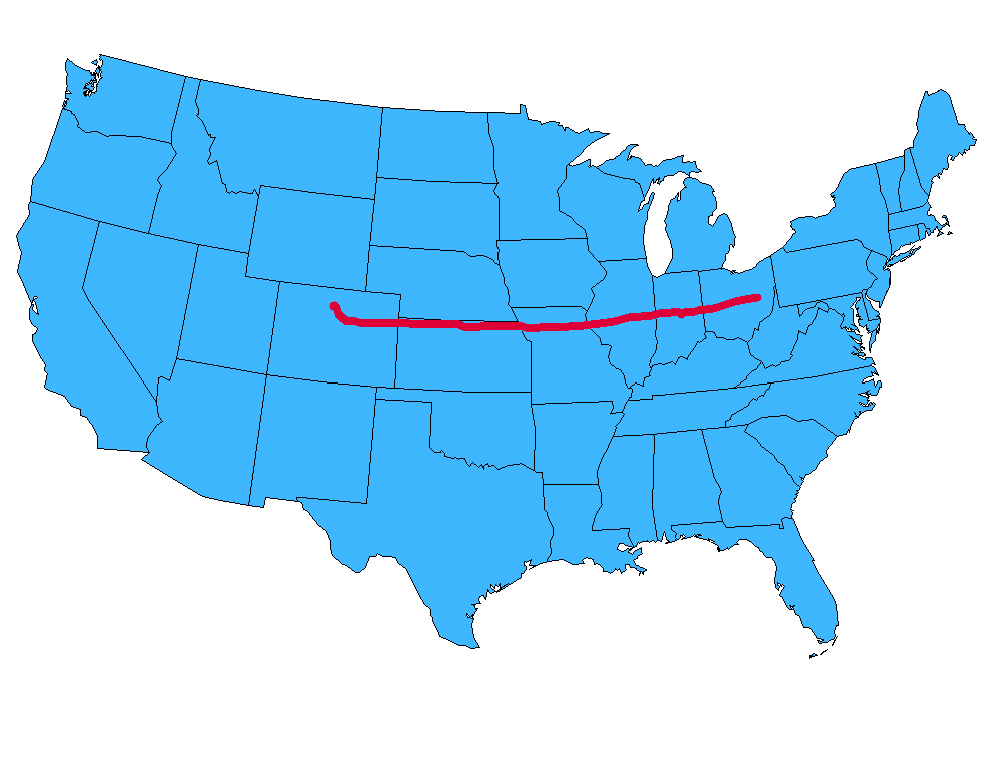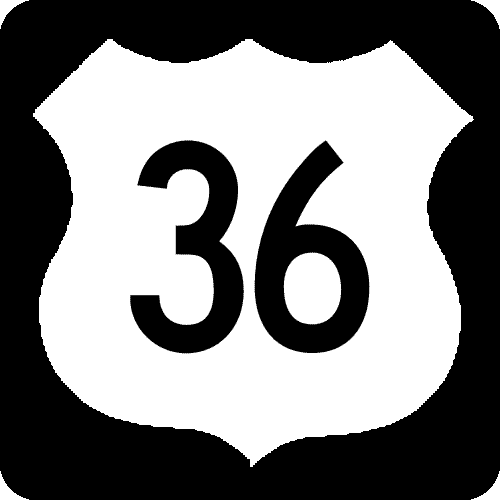 US 36 begins in Uhrichsville, Ohio and heads west, passing just north of Columbus, through Indianapolis, and into Illinois where it goes through Decatur and Springfield. It crosses the Mississippi River into Missouri at Hannibal, and exits the state at St. Joseph where it crosses the Missouri River into Kansas. US 36 continues due west following the northern border of Kansas before entering Colorado. From Denver, US 36 heads northwest, passing through Boulder before arriving in Rocky Mountain National Park, where it ends.
We traveled US 36 from end to end in August 2006, taking these photographs along the way.
Other websites with photos and information about US 36:
Welcome Page | Route Selection | US 35 | US 37 | Site Map
If you have any questions / comments / corrections for this website or find a broken link, please e-mail me.
Copyright 2006-2017 by Robert Mortell